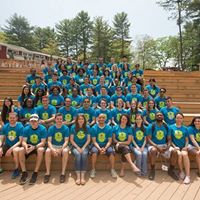 Lehigh has a strong Greek community dating back more than 100 years. Most students interested in Greek life can find a house that reflects their individual needs and interests.
Most of Lehigh's fraternities and sororities have their own chapter houses, most located on the "Hill" along Upper and Lower Sayre Park Roads. As part of Lehigh's fraternity and sorority community, you'll have the chance to develop lasting friendships with the other members of your house.
You will also have numerous opportunities to gain leadership experience and play an important role in life on and off campus, as fraternities and sororities help the surrounding community through philanthropy and service projects.