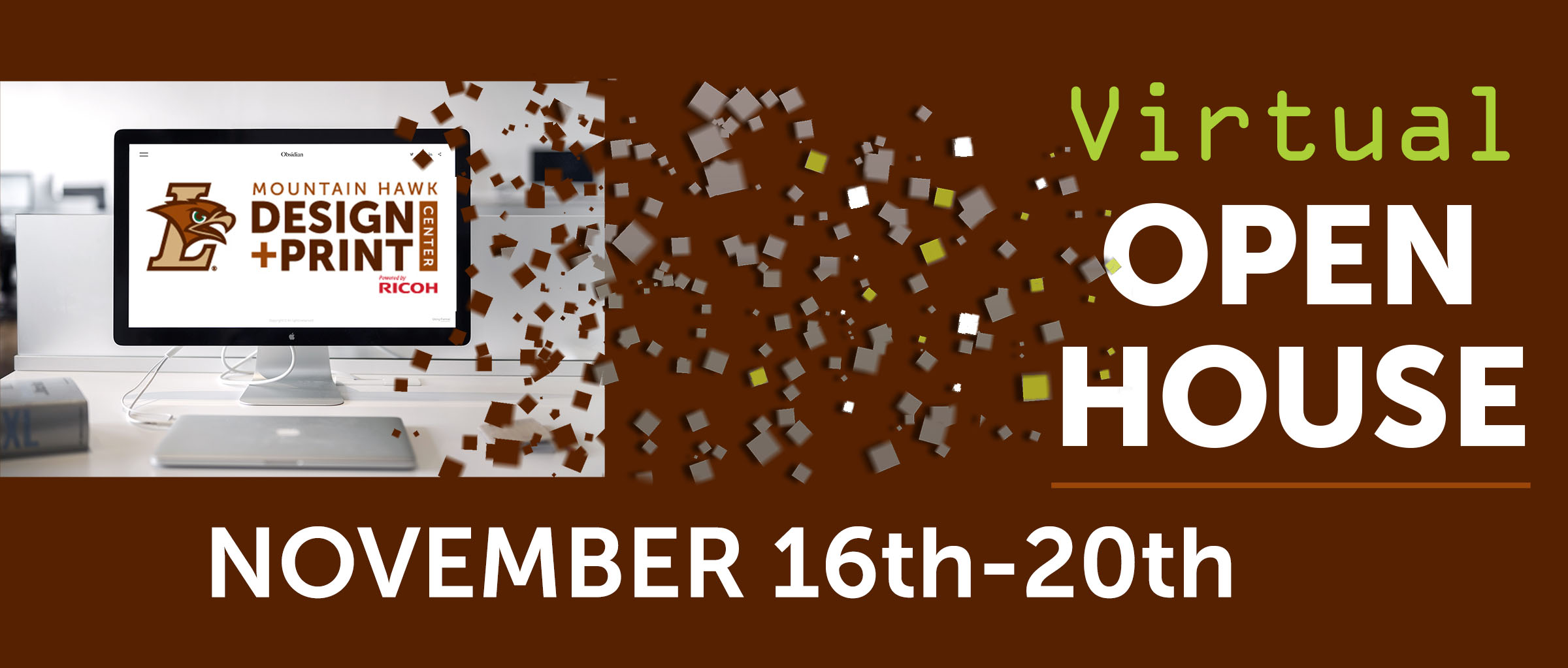 Day 2- Wide Format Printing- sign up for our Zoom session below
Day 4 - Graphic Design
Getting to talk with our customers is the best part of our business. That's why we're excited to announce our virtual Open House, coming the week of November 16th! Since we couldn't host an in-person open house, we're going to bring the open house to you! Each day next week, we will send an email with the daily agenda, featuring:
- Unique videos focusing on specific ways to help improve your projects
   Learn about using clear toner to enhance images, how to select the best window graphic material and much more!
- Exciting giveaways and offers for all of those that attend our sessions
   We'll have gift card raffles for live session attendees and discounts on products and services throughout the week!
- Live educational sessions and roundtable discussions with our staff
   Learn more about the live sessions below!
Our live roundtables will be held at 1:30pm each day. A ZOOM invite for each topic will be in the daily Open House email, but you can add a reminder to your calendar below!
Simplifying the ordering process
Provide a little extra POP to your next event
Special delivery -Engage with custom envelopes
Not your typical graphic design
How has your department handled the digital transformation
Friday, November 20th 1:30pm How has your department handled the digital change and what are the gaps that you still experience in communicating